Concrete Countertop Forms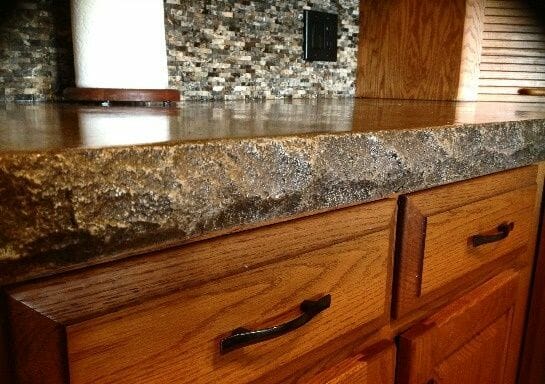 Concrete countertop forms are the easiest way to give your new concrete countertop some instant character. These flexible concrete countertop inserts come in a variety of profiles, textures, and designs so you can match your decor. They can be used for both cast-in-place and precast-type concrete countertops. Unique edge details are created on your concrete countertop edge by using these special edge forms while the concrete is being poured. 
Adding an edge form detail to the concrete is the simplest way to customize a kitchen, bathroom, or tabletop with a high-end, finished look. Kitchen islands, bathroom vanities, outdoor kitchens, wall caps, and fire pits are good examples of places where using concrete countertop forms will help produce great edges. Walttools concrete countertop liners are flexible enough for tight radius designs, are easy to cut, and are reusable for an indefinite number of projects.